Spring. It feels a bit elusive this week, don't you think? The shops are filling up with bright colours and cute clothes begging for warmer temperatures. I even read that "spring is just around the corner". I beg to differ. If you ask me, the calendar offers up an empty promise. Spring may very well be March 21st, but living in Ottawa and buried under this snow, I know those warmer days are still a couple months away. At least.
Do I sound cranky? I am not! I still think the snow is pretty. I want to skate the canal again and I am not ready to give up my cozy socks and sweaters.
Still, the anticipation of spring is something I can not deny! Around this time of year I think we are all craving a little more colour.
Are you a meal planner?  
I love this new week-at-glance from Rifle Paper Co.  I will use this to map out our meals for the week. Trust me when I say this isn't just a Mom Thing! I have been a meal planner long before kids.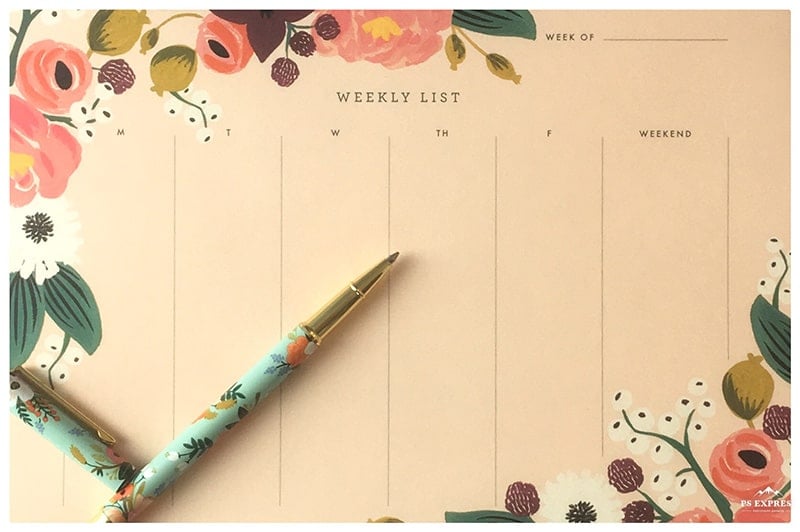 My friend Robin over at Pot & Pantry got me onto pretty tea towels. I LOVE this minty green one. My family knows the pretty tea towels are for hands only. No wiping up mucky spills with this one. We still have a few of Rifle's wall calendars. They will stay on sale at 50% off until they are gone. How adorable is that lemon calendar?  Does your office need a little spring cleaning? Make your to-do lists and attend meetings with this gorgeous clipboard.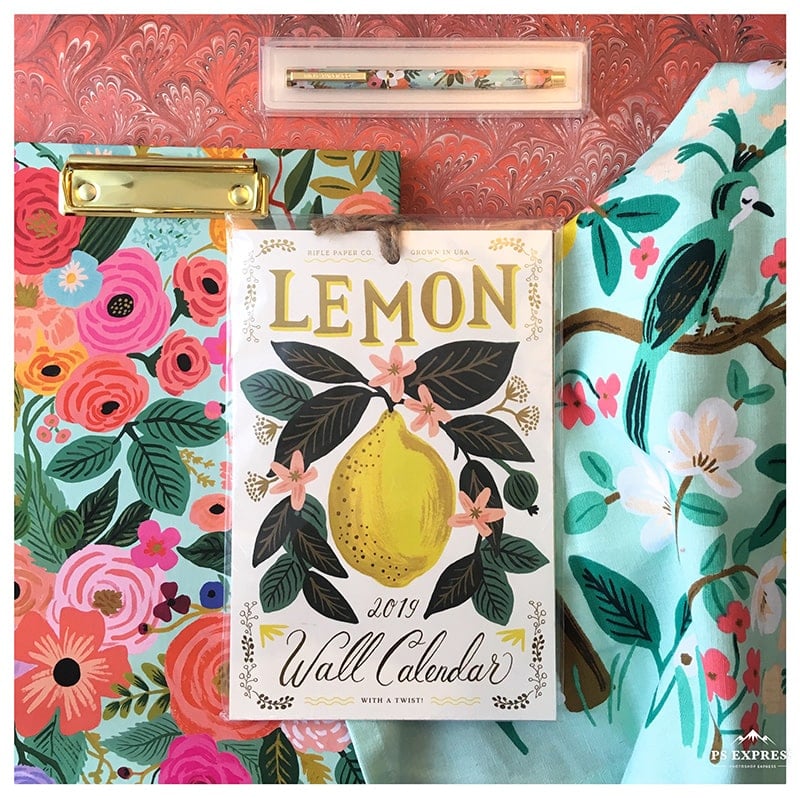 A bit of colour can do wonders for these long winter days. While we wait for tulips to pop and the sunshine to warm our shoulders, why not bring a little spring to your workspaces?  Shop The Village Quire in Westboro Village and gift yourself a little inspiration.