If you're reading this then you must be a sticker fanatic, too. I am betting we could get together and have deep down about the sticker books we kept as kids, the stickers we always wanted but never got, our favourite puffy stickers and, of course, the scratch 'n sniff stickers we couldn't get enough of.
I don't keep a sticker book anymore but I still collect stickers to use on my phone case, my laptop, to decorate my to-do lists and so much more.
At The Village Quire in Westboro Village, we stock a variety of vinyl stickers – these are premium stickers that are perfect for a little more longevity than the usual paper sticker.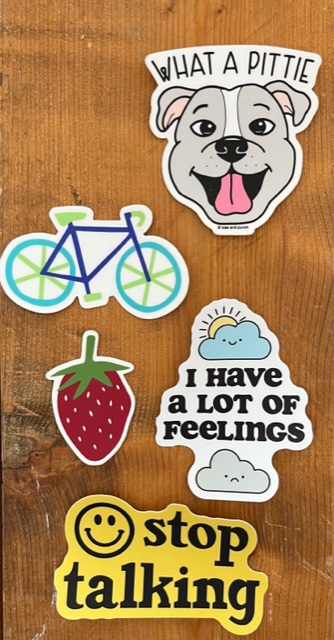 Like this Made in Canada flower sticker by Laura Sevigny Designs. I've used this sticker to decorate an otherwise plain phone case. Vinyl stickers are also perfect to decorate water bottles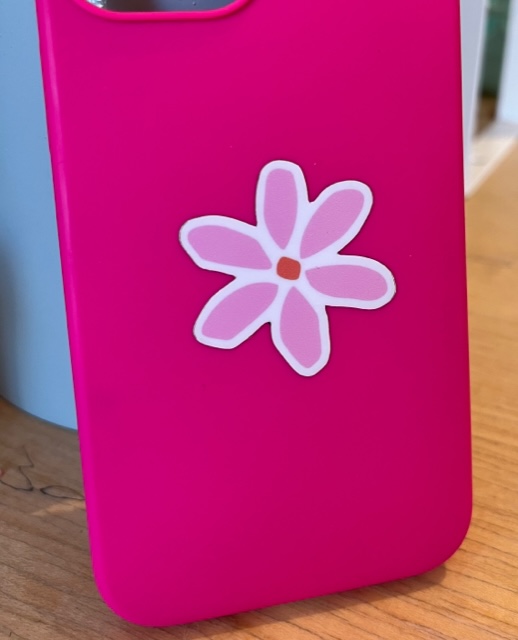 If you are looking for stickers to decorate envelopes, bullet journals and other stationery items, check out some of these cute stickers by Pipsticks! Pipsticks create cute, gorgeous stickers with a never-ending stream of themes. Look at that cute pack of knitting stickers!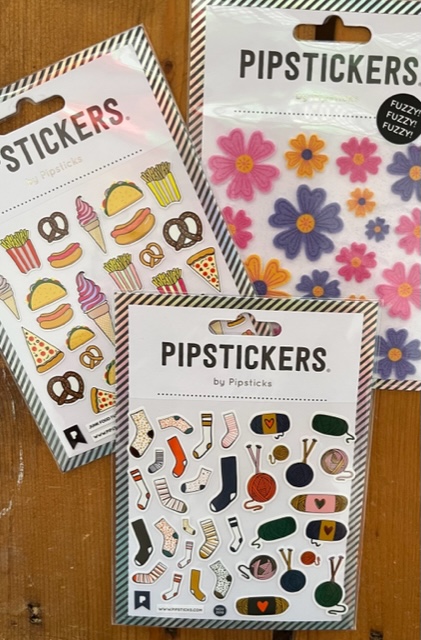 We are a small shop and we don't carry everything online – if you are interested in having a better look, stop into our Westboro Village shop at 312 Richmond Road or give us a call and we can sort out a video call or send an email with images of our complete collection