Are you looking for a handmade gift for your two sweethearts?  Come to The Village Quire in Westboro!
It really doesn't get any cuter than matching mittens. Made from upcycled sweaters, these mittens have been hit all winter. And now we have tiny, matching mittens for your littlest sweetheart. Valentine's Day in our house is more than just romance. It's a family affair!
Valentine's Day falls on a Thursday this year. If I were you, I'd take a wintery walk through Westboro Village or go a little further to the SJAM – big and little fingers will be toasty warm with these handmade mittens.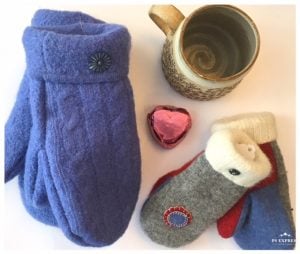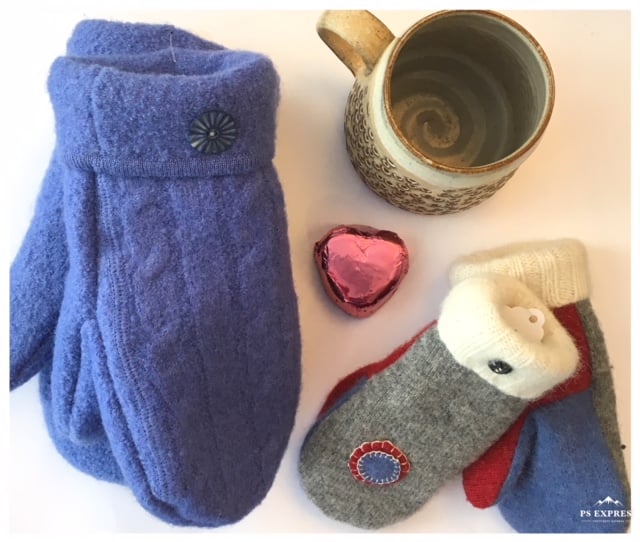 It is true, Valentine's Day is a made up holiday. But, you know what? I love it just the same. I love candy hearts and heart-shaped pancakes and spending time with my favourite people. I'll be pretty happy to decorate our dinner table with Rogers' Heart Chocolates and pink and red plates.
And I am pretty sure a pair of these mittens will make their way home for my daughter.