In a rush and have just enough time to pop in before heading to a birthday party? Have we got the answer for you! We'll happily choose a selection of 3-5 cards for you to choose from - all you need to do is fill out this quick questionnaire. We'll put some choices aside for you and save you a bunch of time!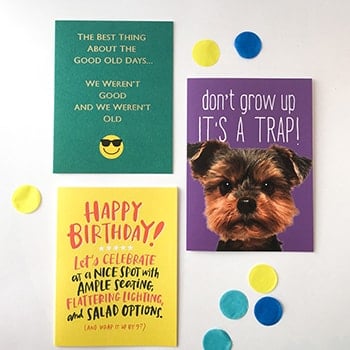 Reserve Your Cards Today!
We'll hold the cards for 48 hours before we put them back onto the walls for sale.
Questions? Shoot me a quick email molly@villagequire.ca
Why YES!!  We Do Gift Wrapping Too!
Yes, some of us are that busy or are terrible gift wrappers and rely on the hand coordination of others.