Celebrate the Mom in your life with one of these perfect gift ideas. At The Village Quire, it is pretty easy to find a thoughtful gift and Mother's Day card. We've pulled together a few ideas.
In this list, you'll find gift ideas ranging from $25-$200. Read on for details!
I love the idea of sneaking away for the afternoon with a good book and the perfect blanket. This lightweight, flannel blanket will be just the thing all summer long, too. Take it out to the porch on a cool summer evening or add some modern colour to the couch.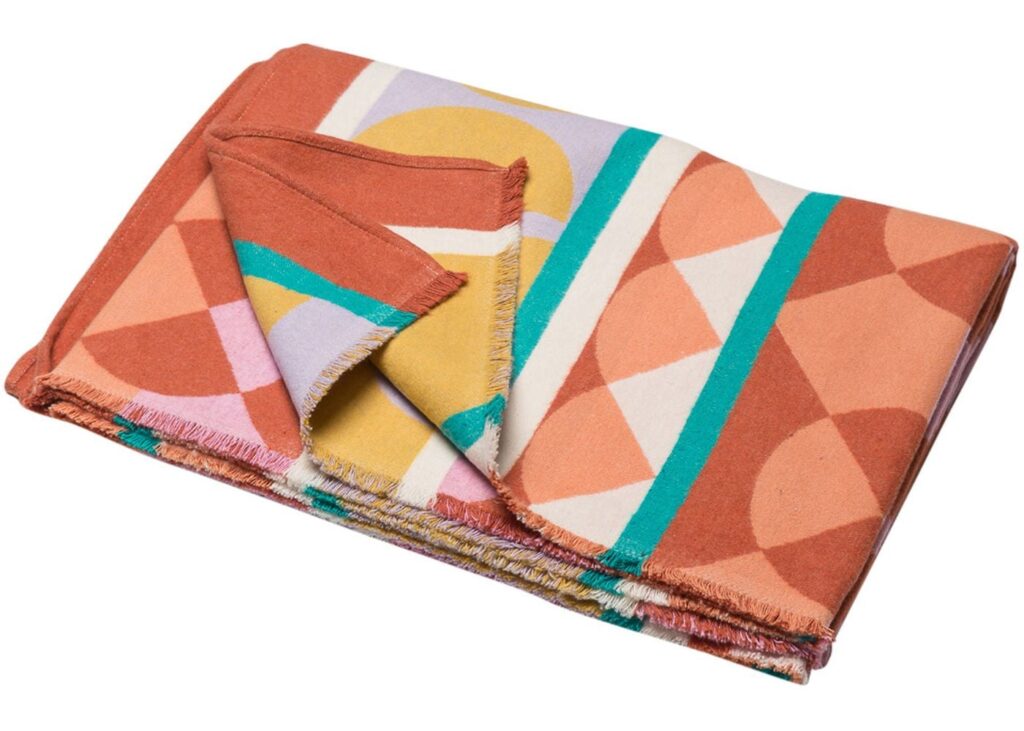 This beautiful gift set begins with a stainless steel water tumbler. That pretty lemon pattern is so summery. We've included Kew Lemongrass & Lime Hand Cream and English Soap Company Orange Blossom Moisturizing Soap.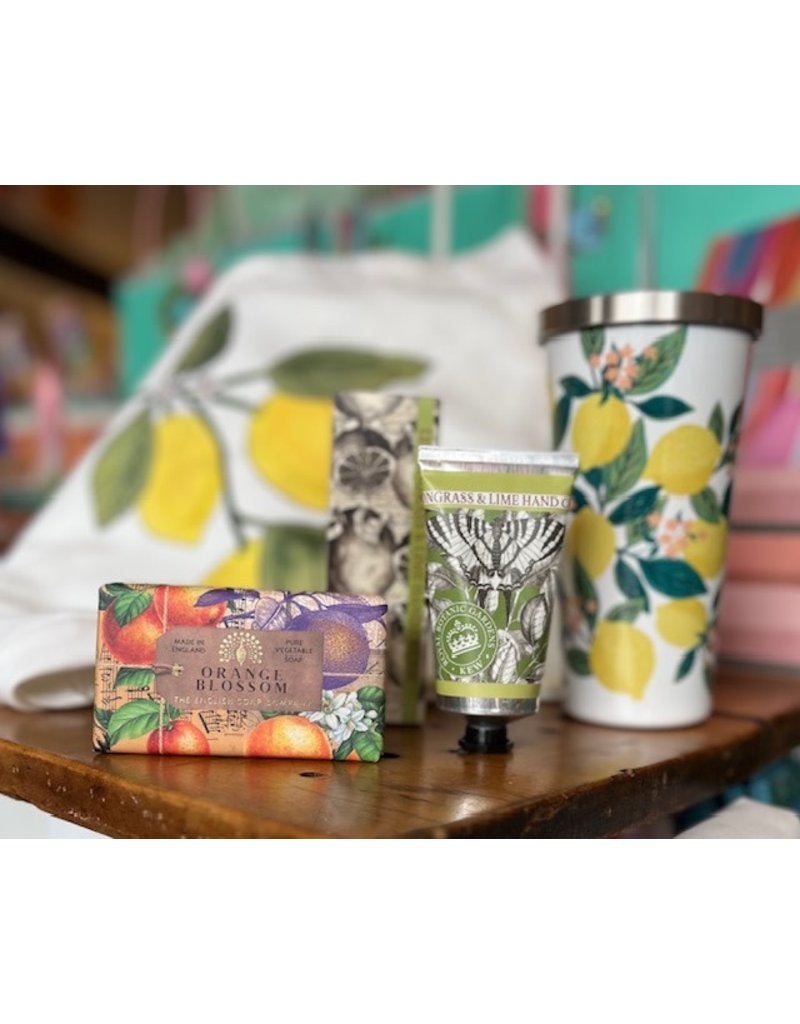 This gift set includes that pretty patterned ball cap and matching scarf. Both are designed in Canada. This makes for the perfect gift for the stylish Mom in your life.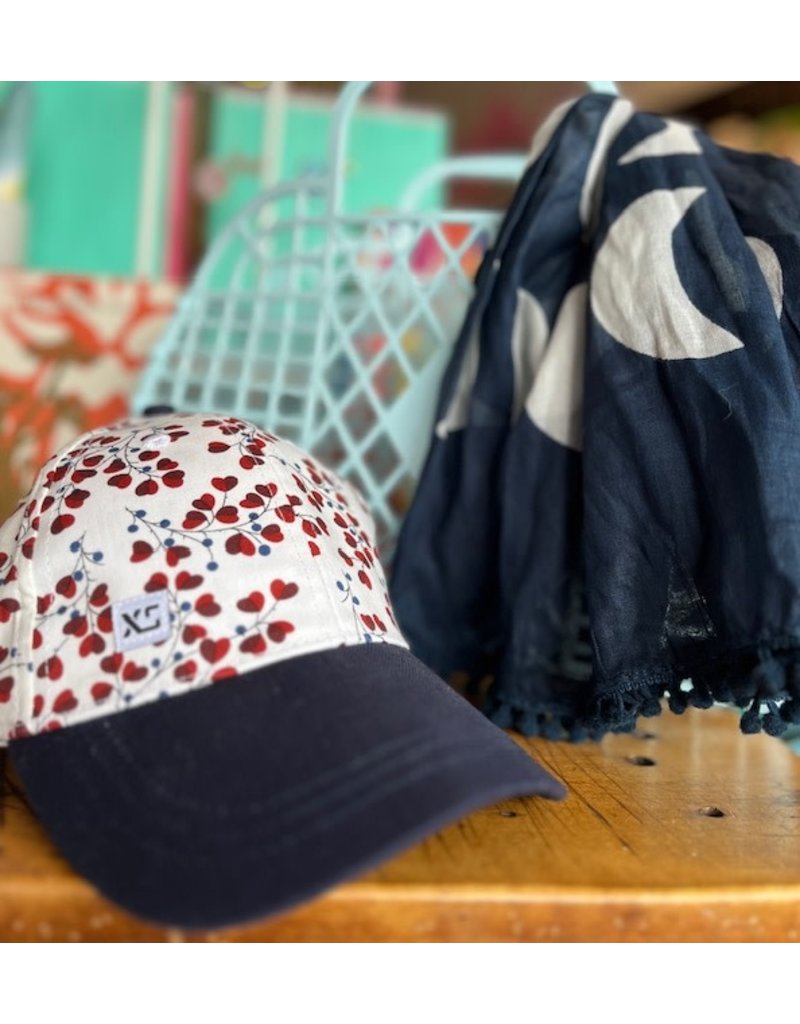 Coffee Cup &  Matching Journal $64
Does your Mom like a good list? Does she keep a gratitude journal?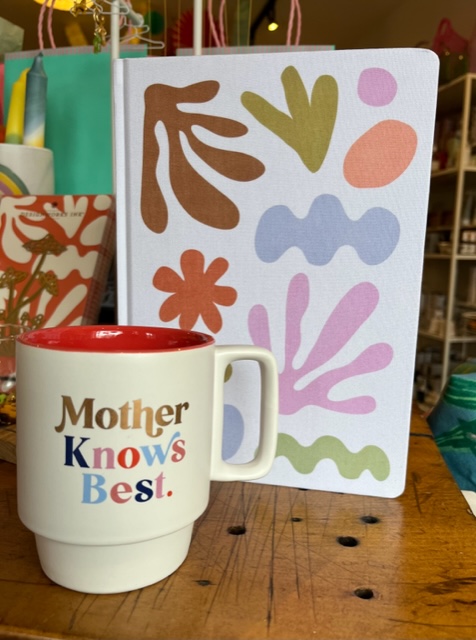 Candles and Body Care $25-$50
We've just introduced Bright Candle Co to the shop. You've been loving this Made In Canada brand. A beautiful gift idea includes the Bright Candle Co Spa Candle and body cream from Canadian classic, Lucia.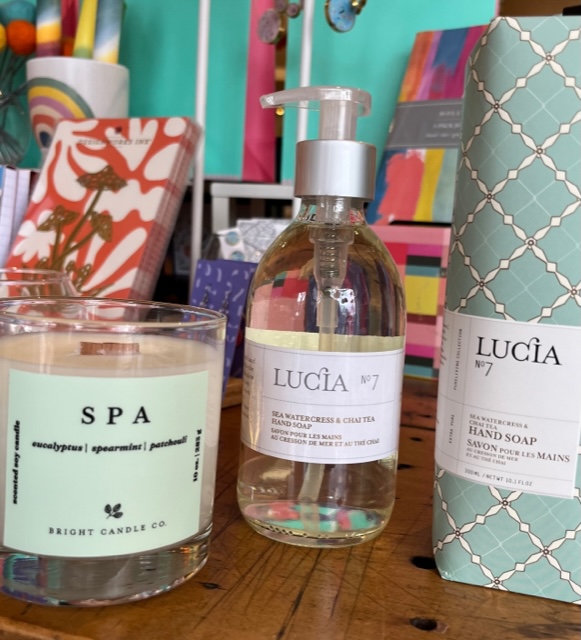 Self Care Journal $15
We have a thoughtful collection from Compendium. You'll find this guided journal and more like it in the Stationery Shop online. Choose the guided journal you think Mom would like best. One of these journals and a candle or chocolate bar and a quiet afternoon would be my idea of perfect.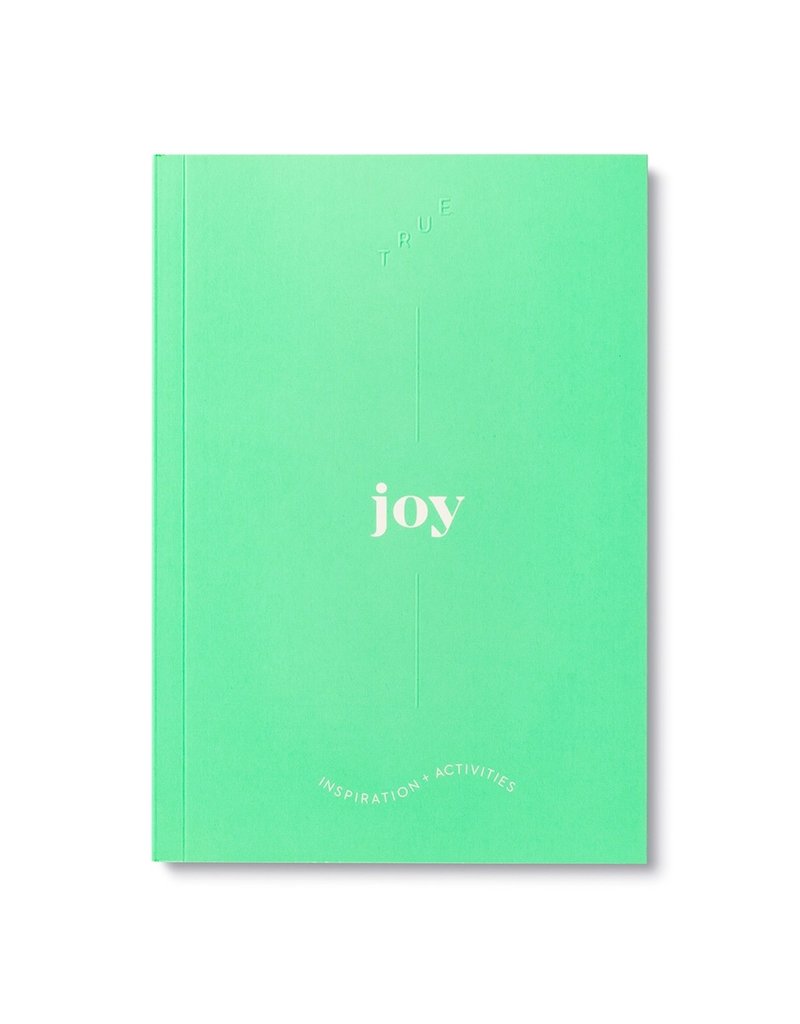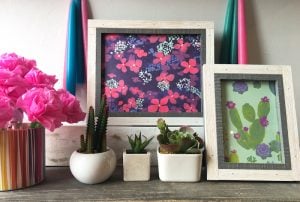 I'd like to start an Inspiration Board at home. A place for our family to share their…
Shop Our Online Store
Check out the gifts that we carry online!