The Perfect Gift, Stocking Stuffers and Chocolate
If you are on the hunt for The Perfect Gift this holiday season, then you can pretty much give up and just see us! Come to Westboro Village because The Village Quire will have a few choices that might help you check a few people off your list!
Are you looking for an Aunt or Mom who seems to have it all? I am certain she won't have a pair of mittens like this.
These upcycled mitts are made in Canada and will keep hands warm and cozy. We have so many to choose from and no two are alike.
We are thrilled to have Newfoundland Chocolate in stock! And, by all accounts, so are you! The packaging is super cute, the chocolate is divine and it is the perfect size for stocking stuffers. Customers are buying these bars in threes. Two for them and one to keep, no doubt!
New to The Village Quire this holiday season, Jitter Beans (chocolate infused coffee beans), Newfoundland Beach Pebbles (decadent drops of milk, white and dark chocolate) and Chocolate Crisp Pearls (delicate crisps enrobed in chocolate). Honestly? Maybe I will just forgo all the baking this year and take along a package or two as hostess gifts this year.
Shop The Village Quire for unique stocking stuffers!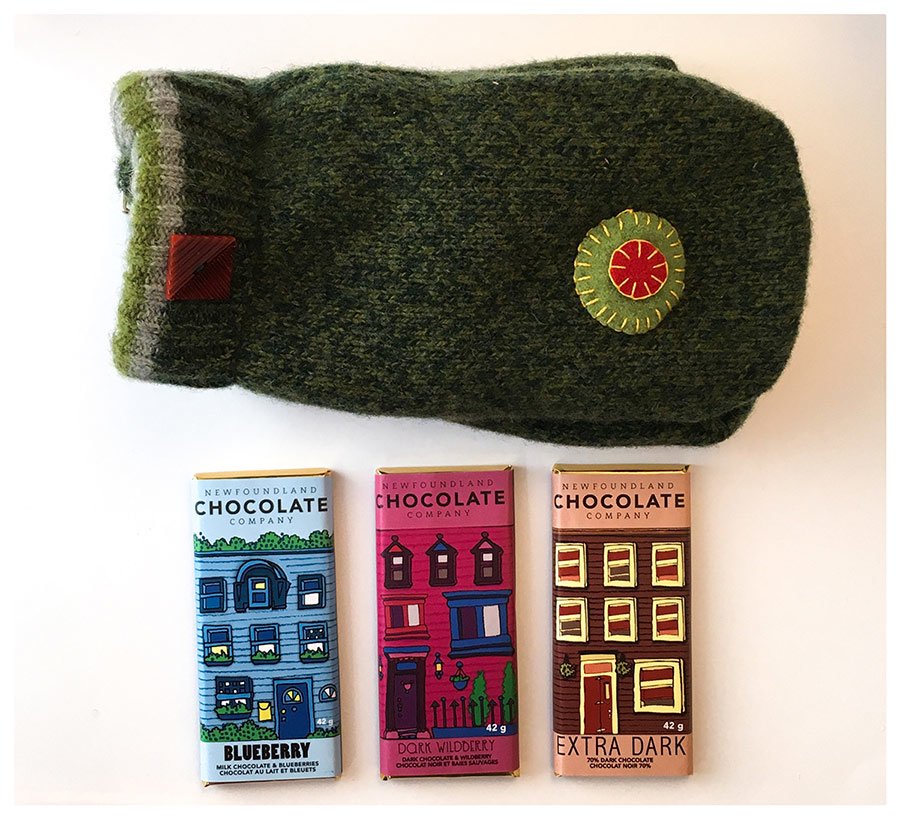 Share this page on social: