Searching for a quick fix on the walk home? The Village Quire has begun stocking a curated selection of Canadian-made chocolates.
A new shipment of your favourite Newfoundland Chocolate Company arrives this week! Each chocolate is artisan crafted using pure, simple and delicious ingredients by talented chocolatiers, all without any artificial flavours or preservatives. Made in beautiful downtown St. John's, Newfoundland, The Village Quire is delighted to share the Row House Bars with all of you in Westboro Village! The packaging is the cutest and you never buy just one bar. It is always too difficult to choose!
Many of you have asked if I will be re-stocking Rogers' Chocolates. YES! In fact, our February promotion featuring Rogers' Chocolates was a runaway success. 
Looking towards Spring and Easter, we'll have another re-stock of those classic Victorian Creams right here at The Village Quire in Westboro Village.
We'll also stock up on salted chocolate caramels and those little chocolate eggs that are perfect for The Hunt!
If you need us to help put together a sweet Easter Basket or hostess gift,  send us a message! We have the chocolate, the cards and the gift wrapping to pull it all together.
We have a growing selection of chocolate - stop into The Village Quire at 312 Richmond Rd, you won't be disappointed!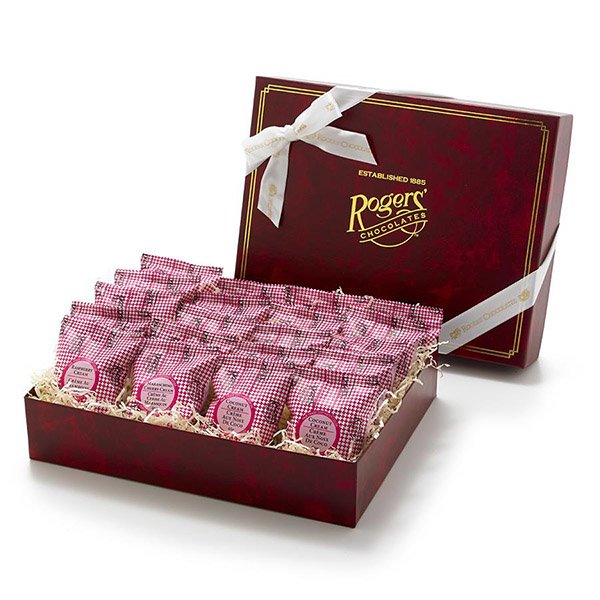 Share this page on social:
Order online - Pick-Up In-Store