Searching for a quick fix on the walk home? The Village Quire has begun stocking a curated selection of Canadian-made chocolates.
We began with the Newfoundland Chocolate Company back in October.  Each chocolate is artisan crafted using pure, simple and delicious ingredients by talented chocolatiers, all without any artificial flavours or preservatives. Made in beautiful downtown St. John's, Newfoundland, The Village Quire is delighted to share the Row House Bars with all of you in Westboro Village! The packaging is the cutest and you never buy just one bar. It is always too difficult to choose!
Over Christmas this year, we stocked Ma's Kitchen for the very first time. If you've been in, I  may have mentioned each wholesale order I place comes with a taste tester. All it takes is one little nibble, and you will be hooked! It's a perfect combination of crisp buttery crunch topped with smooth chocolate and the freshest nuts. After dinner treats have never been better. And it's the perfect hostess gift.
Many of you have asked if I will be re-stocking Roger's Chocolates. YES! It is coming. Valentine's Day will mean Roger's classic Victoria Creams are back in Westboro Village. We'll also have an assortment of solid milk and dark chocolate hearts. If you need us to put together the perfect gift, stop in or send us a message! We have the chocolate, the cards and the gift wrapping to pull it all together.
We've got some of the best chocolate Canada has to offer. Stop into The Village Quire at 312 Richmond Rd, you won't be disappointed!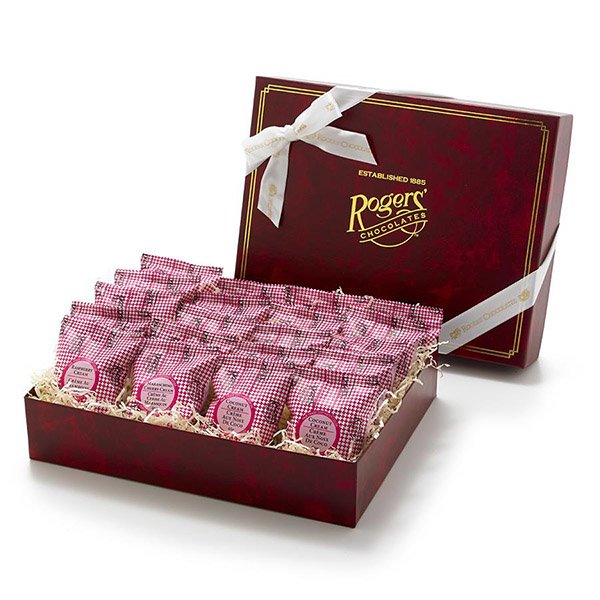 Share this page on social: